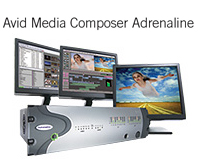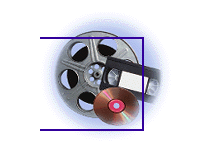 In addition to Steven "SP" Panayioto, there are other award winning editors who regularly edit for On-Line Productions. This talented group of editors has worked on Academy Award Nominated documentaries, independent features; others have worked on award winning programs for Coca-Cola, Habitat for the Humanity and PBS television series.
Other editors have included former Disney, Fox, TBS, NBC, CBS, and CNN staffers.
AVID Media Composer
Graphic Enhancement Software
Marquee, After-Effects, Photoshop
WE CARE ABOUT AUDIO
Licensed Music library with constantly updated selections
Sound effects library




CALL IF YOU HAVE FORMAT QUESTIONS .
Our Standard Outputs for High Def: H.264/Mp4
Your video project output can be tailored to a variety of formats needs
from web-site ready video files to BluRay disks ...
Software Options include: Sorenson Professional Products to optimize your video content for the internet.
Referrals are available by request.
We proudly use professional broadcast quality components from the following companies:

Looking for a gift for an auto enthusiast in your life?
ON-LINE PRODUCTIONS ATLANTA ESTABLISHED 1991
404-634-5572